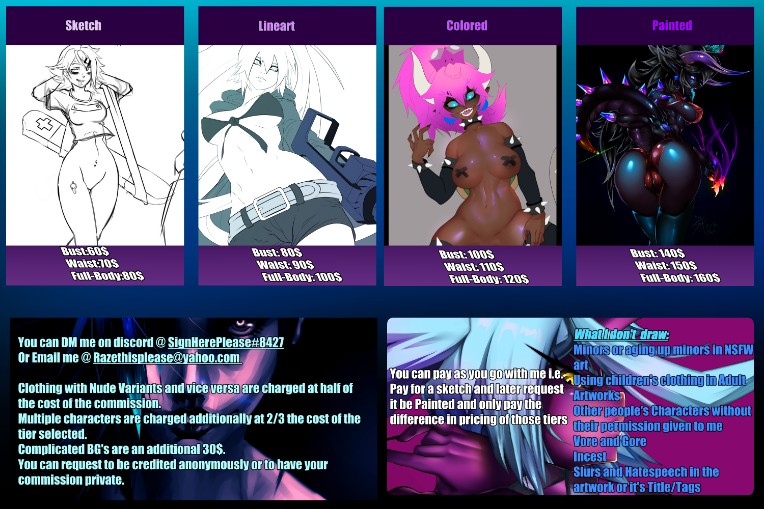 Full Time artist now, taking commissions of all shapes and sizes. 
You can send me commission details/requests via this site however I personally recommend Discord as its image sharing and the ability to pin everything makes the process far easier than any website to my knowledge.
I'm also almost always online with Discord at SignHerePlease#8427
Payment is typically through Paypal and I will need your email to send you an Invoice.
I won't take a year but there will a wait due to my process taking so long to draw and paint, though I promise it'll be worth the wait <3
I look forward to working with all of you.
Additional Information:
I'm fine with drawing
People
Anthros
Not safe for work
Safe for Work
Reference Sheets
Fanart
I will also not draw
Hyper
Inflation [Expansion can be discussed]
Any characters that make uncomfortable
If you've any questions feel free to comment below or DM me anywhere~